Jelle Klaasen claimed the title of the men's singles tournament at the Dutch Open Darts. In the final, the Dutchman beat Mark Barilli by 3-0 in sets and put his name on the Jilles Vermaat trophy. He succeeds Ross Montgomery, who won the last edition of the Dutch Open in 2020. It's the first Dutch Open-victory for Klaasen. Earlier, he won the BDO World Championships in 2006.
The road to the final for Klaasen began on Sunday afternoon at the last 64 and ended six wins later by holding the trophy. On the way, he beat the likes of Richard Veenstra and Jurjen van der Velde and in the semi-final, Thibault Tricole was defeated (2-1 in sets). Barilli, who won five matches on Sunday after being beat by Klaasen in the final, defeated Ivo Leeksma in the semi-final and was victorious against Willem Mandigers and Gian van Veen earlier on.
The women's singles tournament got a deserved winner in Beau Greaves. The English player claimed her spot in the final on Saturday and clinched the trophy by beating Rhian O'Sullivan in style: 4-1. The talented Greaves, who became the women's World Champion earlier this year, took her first Dutch open title.
The youth tournaments also came to a conclusion on Sunday afternoon. Dylan van Lierop was the winner of the Under 18's boys tournament, by surviving five matches in the morning and beating Sydnee de Vries on the big stage in the final. The Under 14's boys trophy went to Dominik Kocik, as he defeated Koen Schreuders in the final. The girl's title was clinched by Roos van der Velde.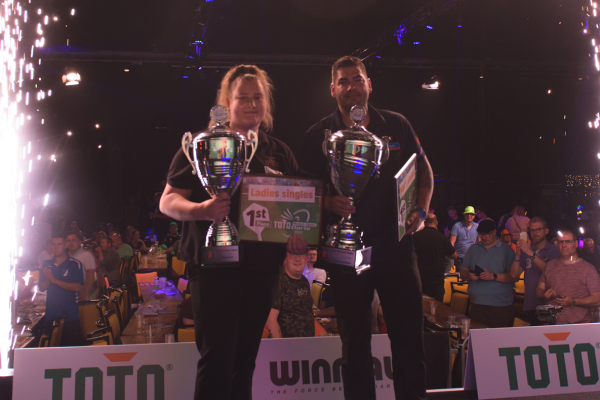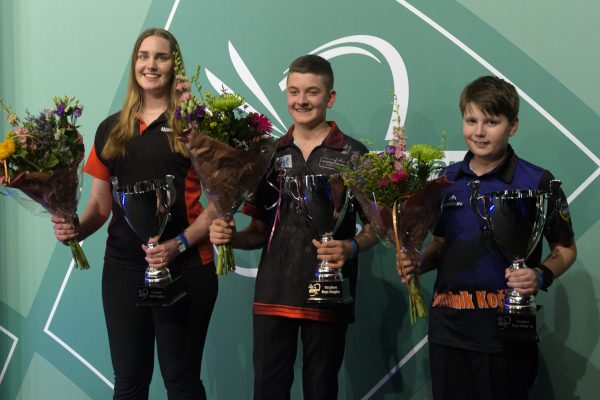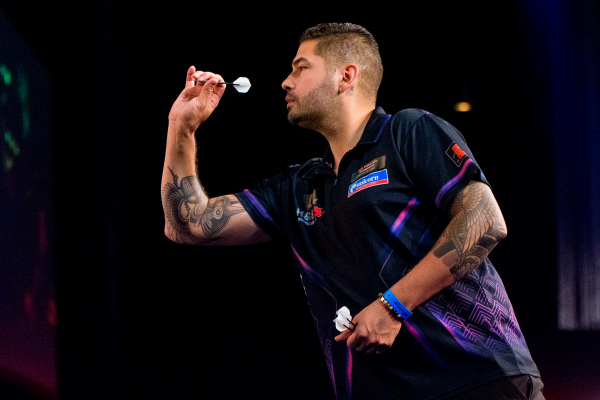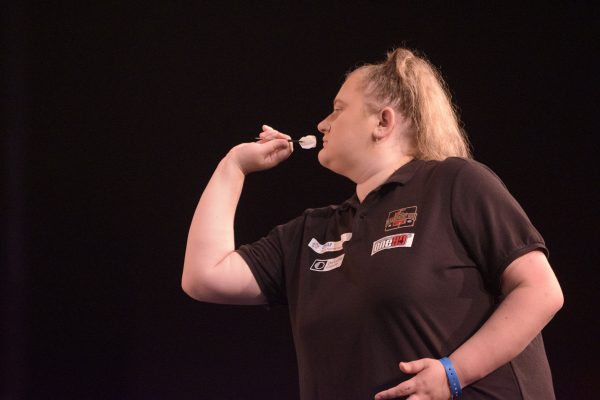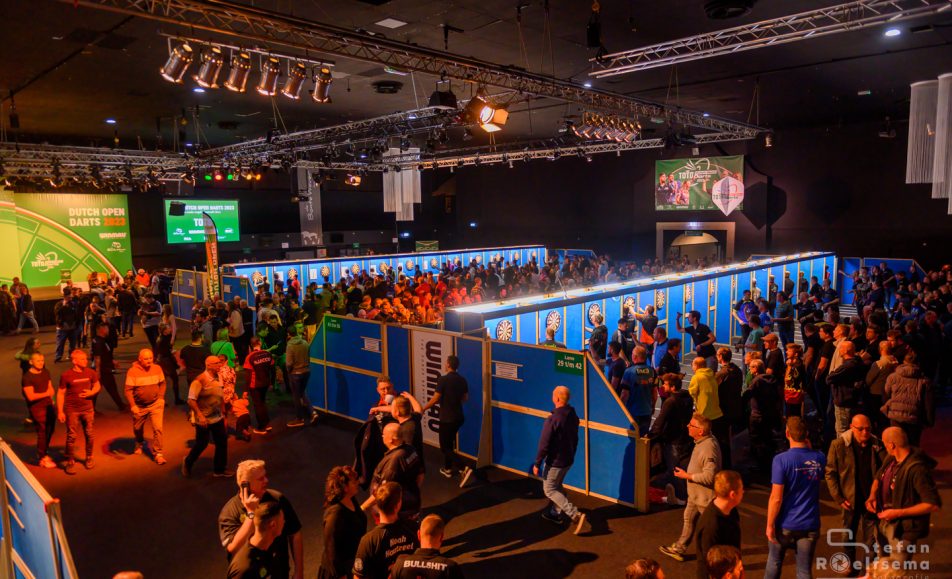 The TOTO Dutch Open Darts will be organised in De Bonte Wever for the coming three years. It is the largest and most enjoyable darts tournament in the world, where everyone, from amateur to professional, can participate.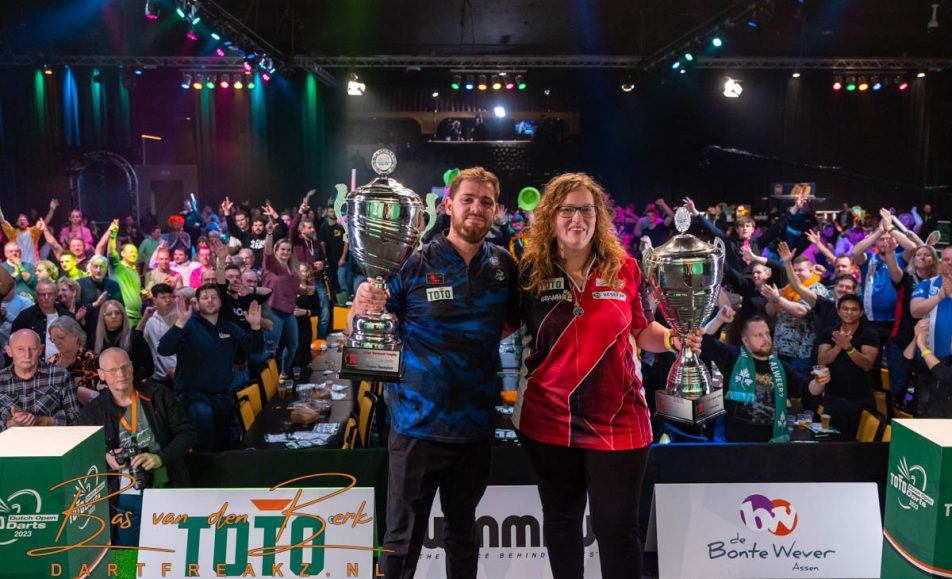 The TOTO Dutch Open Darts has two new champions. Berry van Peer was too strong for Andy Baetens in the men's tournament (3-1 in sets), while Aileen de Graaf dealt with Beau Greaves in the women's final (5-2 in legs).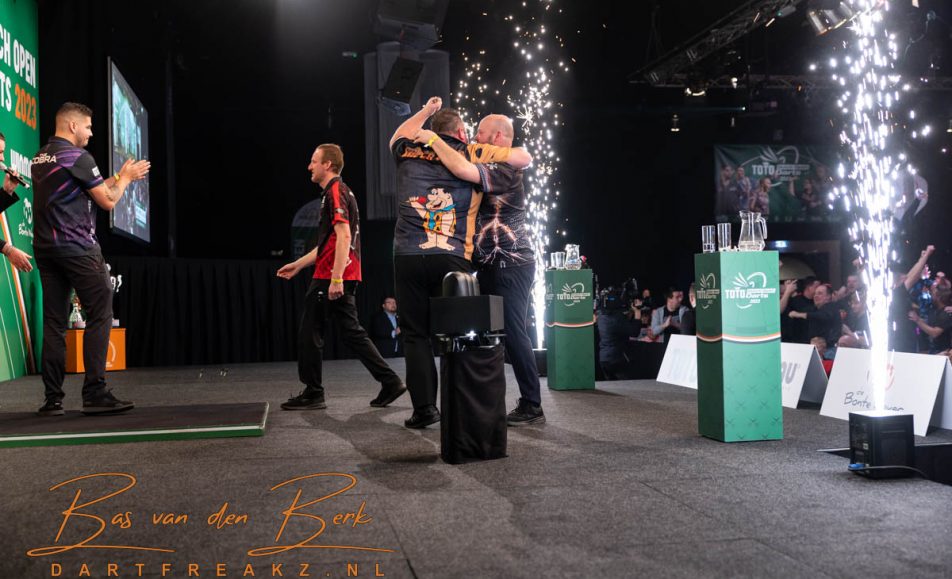 Christian Kist and Michael Stoeten have won the men's pairs tournament. In a thrilling final, the duo beat Jelle Klaasen and Chris Landman: 5-4.