Ross Montgomery and Aileen the Graaf are the 2020 BAUHAUS Dutch Open Darts champions. The Boss won the final over Brian Raman. Aileen de Graaf was too strong for Anca Zijlstra.
The mens final was an one way street. Montgomery showed his class over Brian Raman from Belgium. With a 3-1 victory the Scotsman won his second Dutch open title of his career. Earlier that day Montgomery also won the mens pair final with Martin Adams.
Aileen de Graaf, champion in 2014 and 2015 , adds another title to her collection. She reached the Dutch Open final and faced Anca Zijlstra. With a average of 79.1 Aileen won the title for the third time.
Earlier that day, Zijlstra played the women's pairs final as well. Together with Femke van Zuiden, she played Lorraine Winstanley and Margaret Sutton. The English duo were stronger and beat them with a 4-2 victory.
Dutch Open Darts Youth
The new 2020 Dutch Open u18 is Mark Tabak. The boy from Beuningen was too strong for his fellow countryman Marcel Bus in the final; 4-2. Stijn Verbakel lifted the boys u14 trophy. With a great 127-finish to finish the match, Verbakel whitewashed the young Italian Francesco Basili with 3-0. The girls tournament was won by Lerena Rietbergen. She won the final with a 3-1 victory over defending champion Layla Brussel.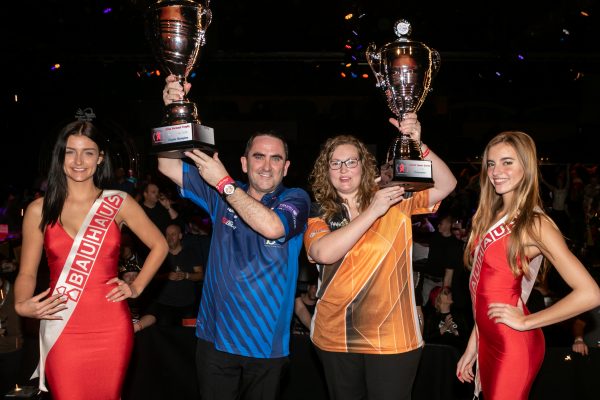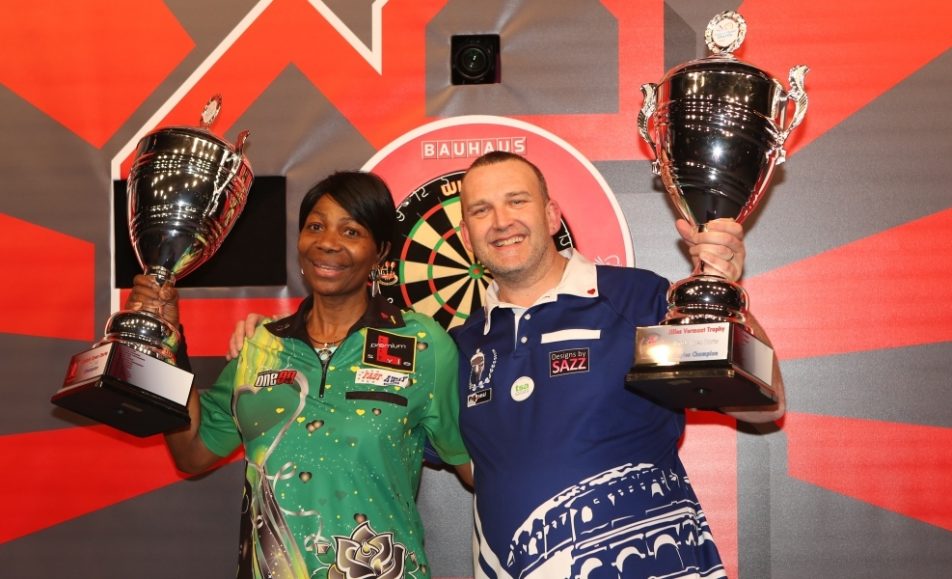 Mark McGeeney and Deta Hedman have both successfully defended their BAUHAUS Dutch Open Darts title. McGeeney won in a repeat of the Lakeside final against Glen Durrant, making him the winner of the Jilles Vermaat Trophy.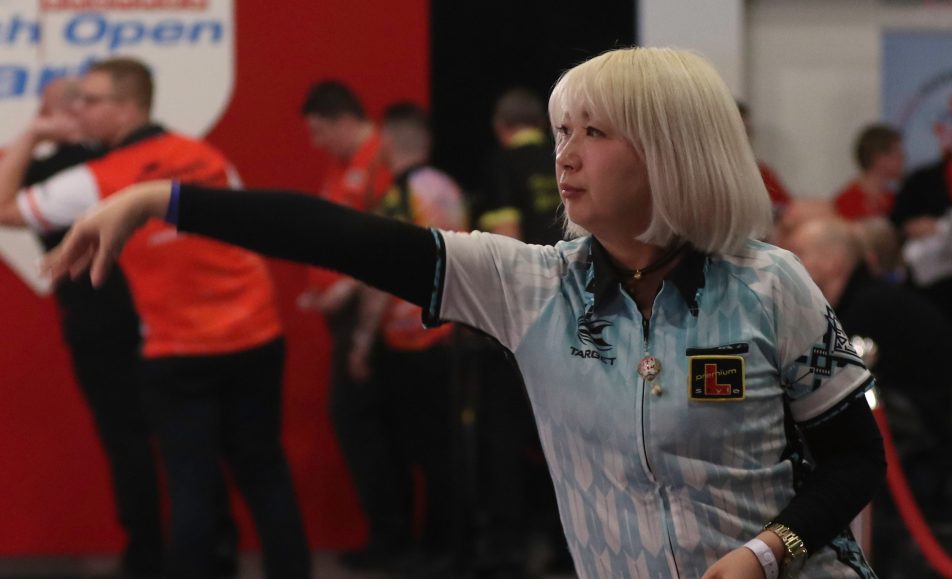 Mikuru Suzuki has an extremely successful Dutch Open Darts. In addition to the couple final, the individual final also plays. In it, she takes on Aileen de Graaf.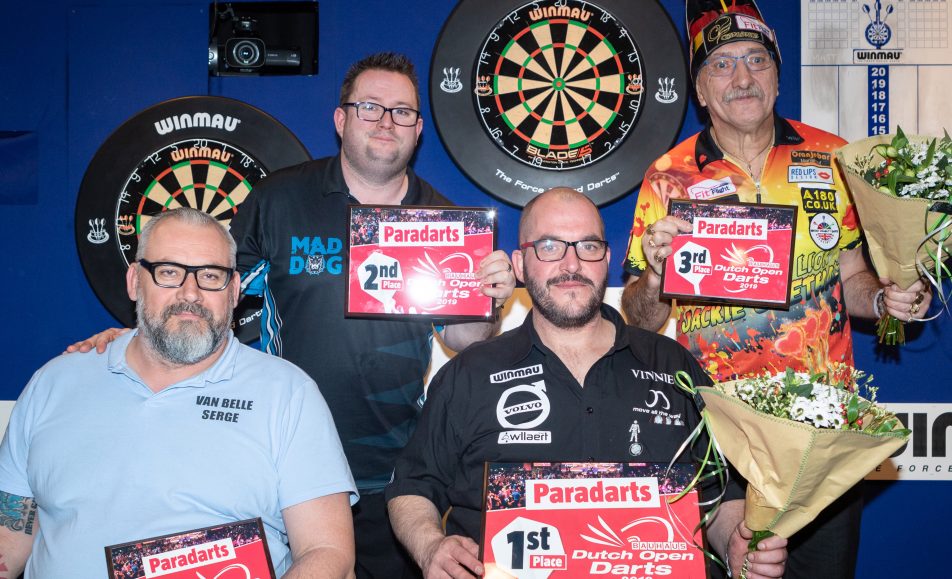 For the second year in a row, Vincent D'hondt is crowned Dutch Open Darts paradarts champion! The Belgium player beated Matt Doe in the final and didn't lose a leg: 4-0.