Both the standing players tournament and the seated players tournament got a winner on Saturday.
Michelovic van Velzen and Serge van Belle won the paradarts the title at the Dutch Open on Saturday. Michelovic van Velzen won the tournament for standing players, Serge van Belle was the best among the seated players. It is the first time that two separate tournaments have been held.
Michelovic van Velzen beat Jackie Goethals in the final and that started his fifth victory of the day. 26 players took part in the standings tournament. Serge van Belle, who beat Vincent d'Hondt 4-2 in the final, won four games. That tournament had thirteen participants.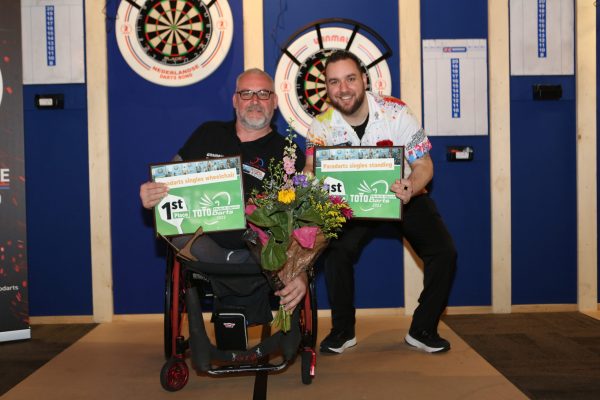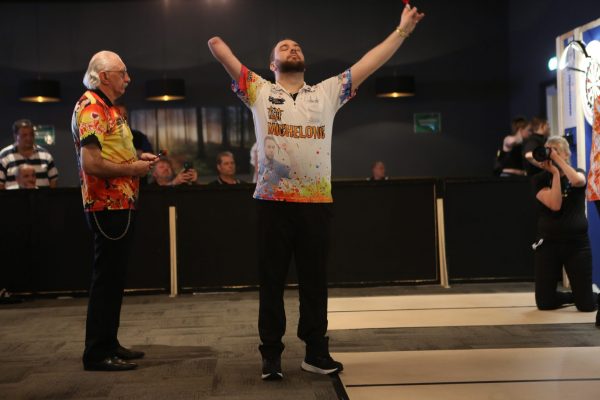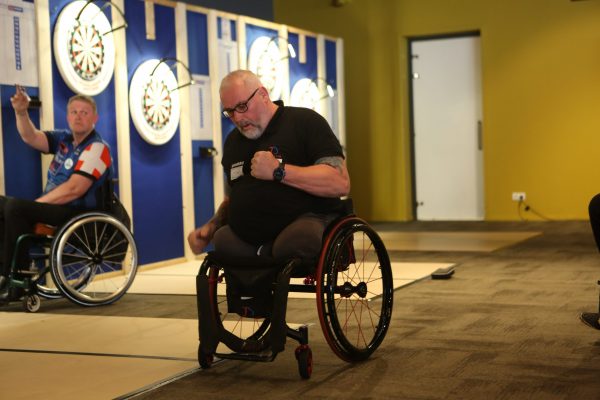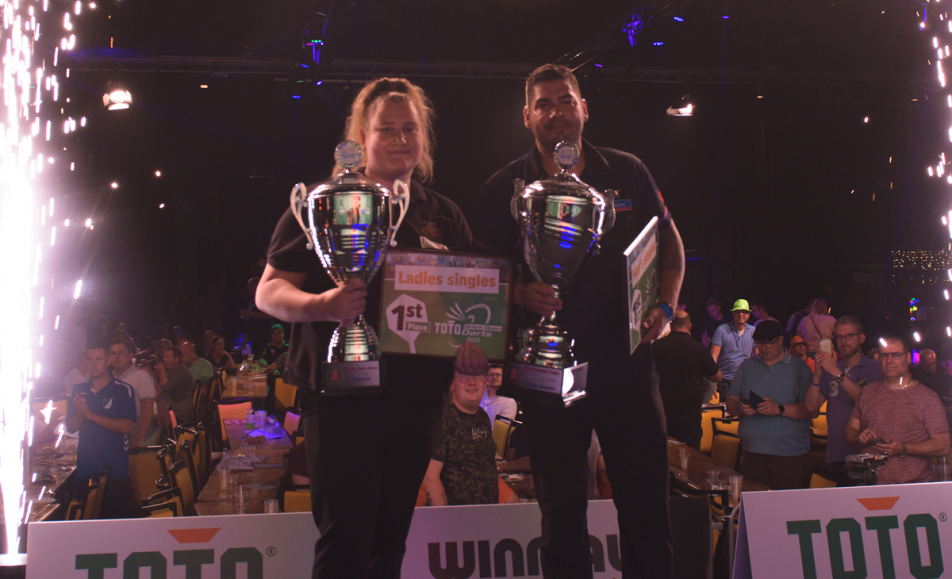 Jelle Klaasen claimed the title of the men's singles tournament at the Dutch Open Darts. In the final, the Dutchman beat Mark Barilli by 3-0 in sets and put his name on the Jilles Vermaat trophy. He succeeds Ross Montgomery, who won the last edition of the Dutch Open in 2020. It's the first Dutch Open-victory for Klaasen. Earlier, he won the BDO World Championships in 2006.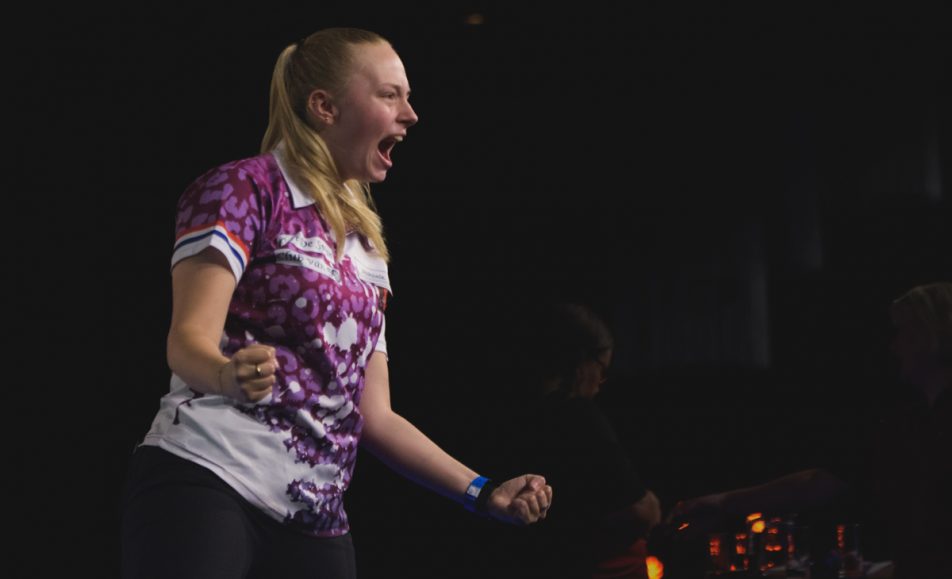 Aileen de Graaf and Lerena Rietbergen are the 'queens of pairs' in Assen. The two players were victorious in the women's pairs tournament by beating Rhian O'Sullivan and Chris Savvery of Wales in the final: 4-2. The men's pairs tournament was won by Thibault Tricole and Andy Baetens.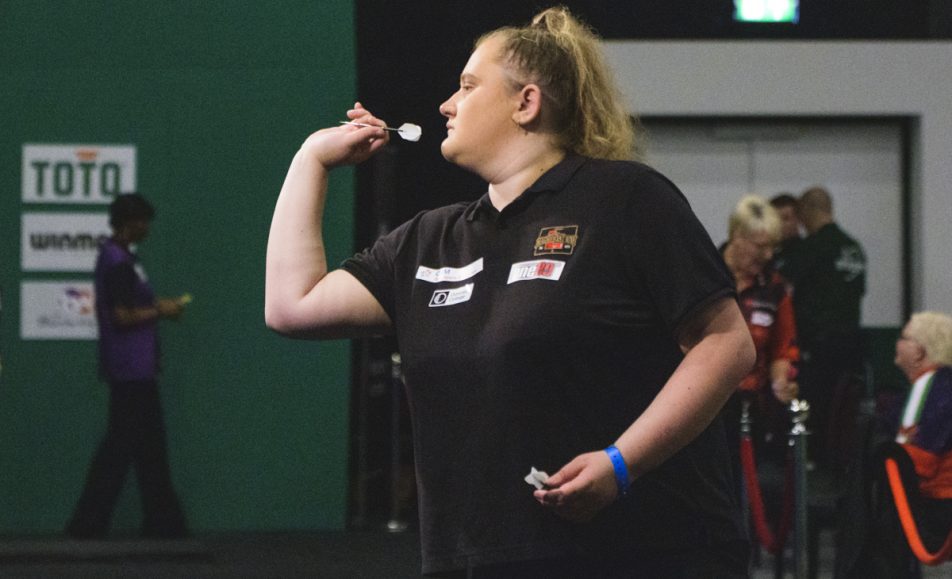 The Dutch Open 2022 will resume the final day with 64 single players in the men's and two ladies in the singles tournament. After a long Saturday, with at least seven wins among the men and five for the ladies, the schedule for the last day can be filled in and there is a beautiful women's final match between Rhian o'Sullivan and Beau Greaves .