TOTO is the new main sponsor and namesake of the Dutch Open Darts. TOTO, the only legal provider of sports betting in the Netherlands, and the Dutch Darts Association (NDB) enter into a contract for one year, with the intention of a long-term main sponsorship agreement. The TOTO Dutch Open Darts, the largest darts tournament in the world, will take place on 3, 4 and 5 September 2021 in Assen.
"I am proud and delighted that TOTO has committed itself to the Dutch Open Darts as the main sponsor," said NDB director Paul Engelbertink. "TOTO has been supporting the sport for years and the Dutch sports betting provider is of course a great match with the darts players and the sport of darts. Together, we will ensure that we continue to organize the TOTO Dutch Open Darts in a grand manner in the coming years and that all darts fans continue to enjoy this unique darts event. Together with TOTO, we look forward to a successful and long-term cooperation."
Sam Depoortere, Business Director TOTO: "Darts has become an unmistakable part of Dutch sports culture in recent decades. And besides, it is one of the most popular sports among TOTO players. As the main sponsor of the Dutch Open Darts, TOTO gives darts players at all levels the opportunity to measure themselves for three days. Whether you are stood at the oche or playing TOTO, fun and excitement are guaranteed."
About TOTO
TOTO is a traditional Dutch brand and the only legal provider of sports betting in the Netherlands. TOTO is one of the seven brands of Nederlandse Loterij. Every year, Nederlandse Loterij donates a large part of its result to Dutch sports via NOC*NSF. In 2020, this involved an amount of 45.2 million euros. 209.248 euros of this went to the NDB for Dutch darts.
About TOTO Dutch Open Darts
The TOTO Dutch Open Darts is the largest and most enjoyable darts tournament in the world in which everyone, from amateur to professional, can participate. It is an event of the Dutch Darts Association and guarantees three days of fun, party and lots of darts.
Registration 2021
The registration for the TOTO Dutch Open Darts 2021 will open soon.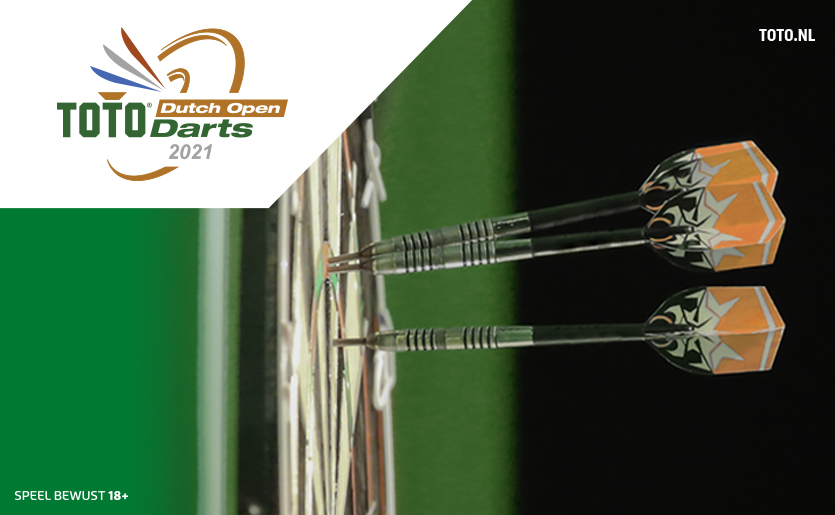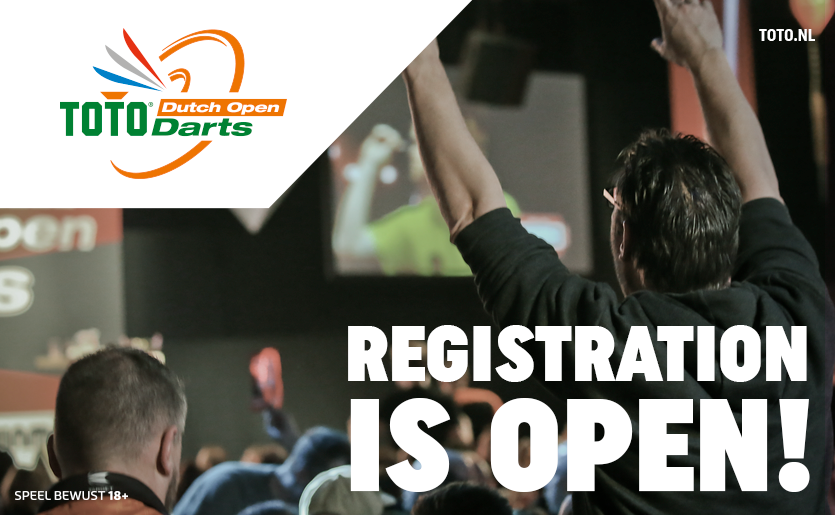 De inschrijving voor de TOTO Dutch Open Darts 2022 is open. Dit unieke dartsevenement vindt plaats van vrijdag 4 t/m zondag 6 september in de Bonte Wever te Assen.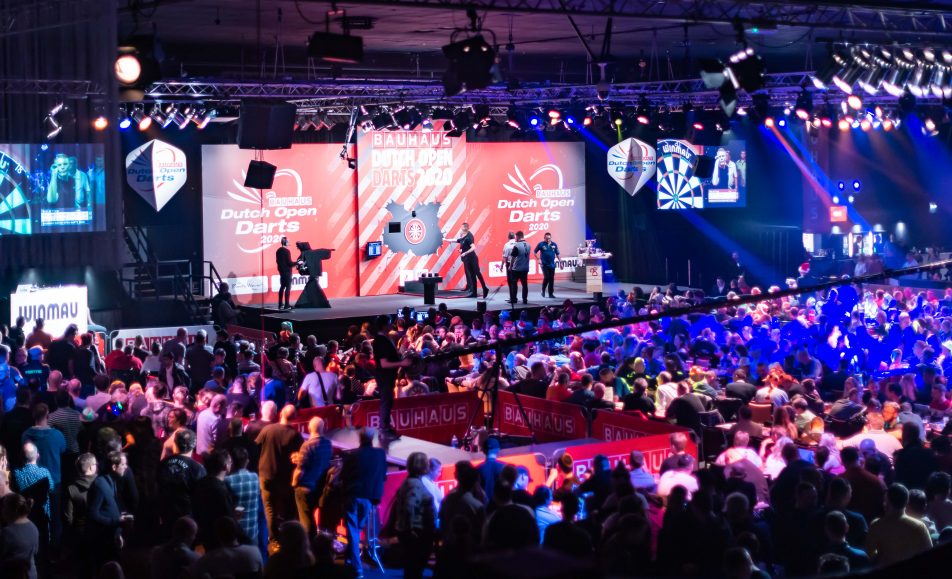 With pain in our hearts, we have decided not to let the Dutch Open Darts take place on September 3, 4 and 5, 2021. Due to the new measures, we have ended up in a difficult and unclear situation.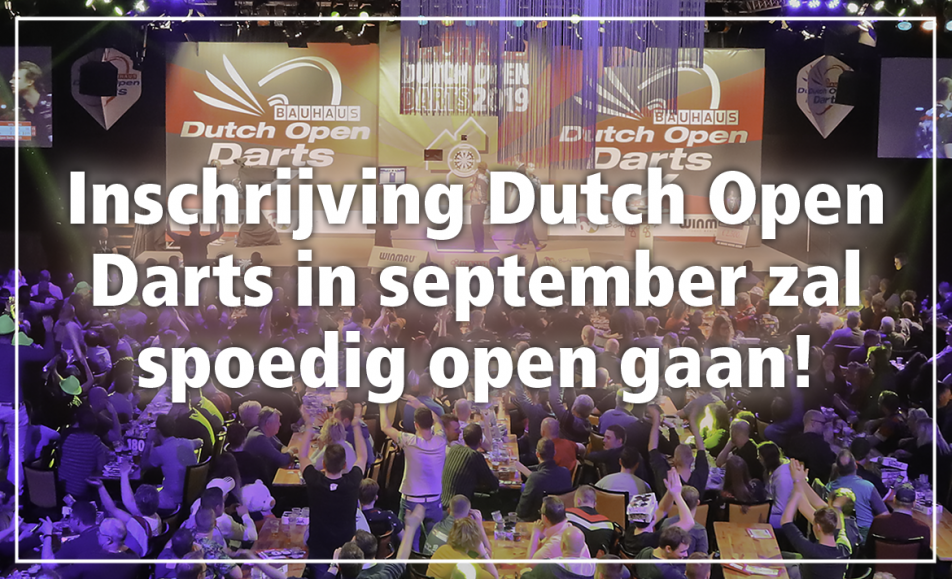 Due to the encouraging developments around the corona crisis and based on current information from the government, the NDB has decided to open the registration for the Dutch Open Darts 2021 within the next few weeks.