Registration for the TOTO Dutch Open Darts 2023 is open. This unique darts event will take place from 26-29 January in the Bonte Wever in Assen. The TOTO Dutch Open Darts is by far the largest darts party in the world, that you should not miss!
So grab your darts, start training and maybe you'll be on the big stage of the TOTO Dutch Open Darts in De Bonte Wever in front of thousands of dart fans with the cup above your head. Anyone from amateur to professional can participate. So you too!
You can register for the usual categories. However, this year for the first time we will also have a warming-up tournament.
Register:
Click here to register directly. You can register until January 8th, 2023.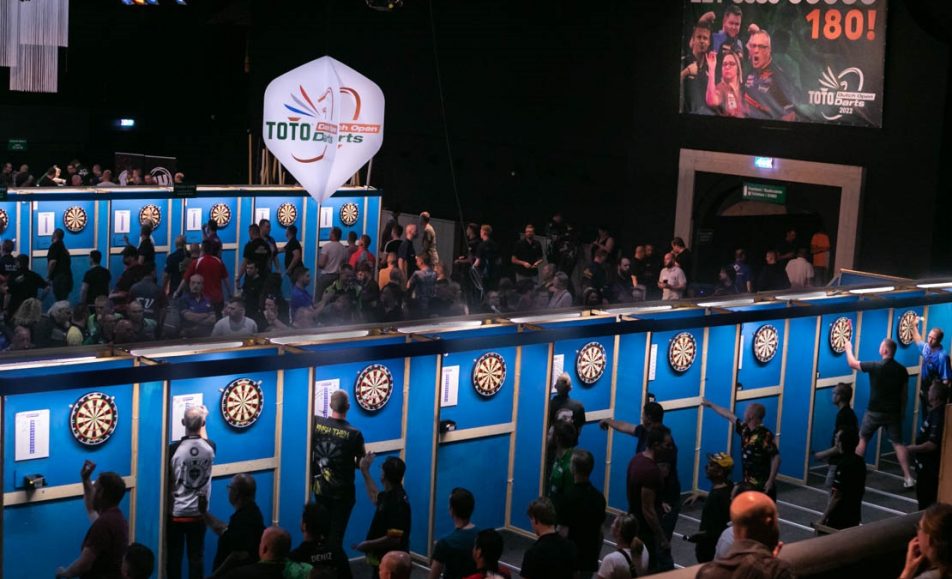 There is great news for all TOTO Dutch Open Darts fans. The TOTO Dutch Open Darts 2023 starts on Thursday 26 January with a warm-up tournament. So in addition to the regular pairs and singles tournament there will be an extra singles tournament for men and women.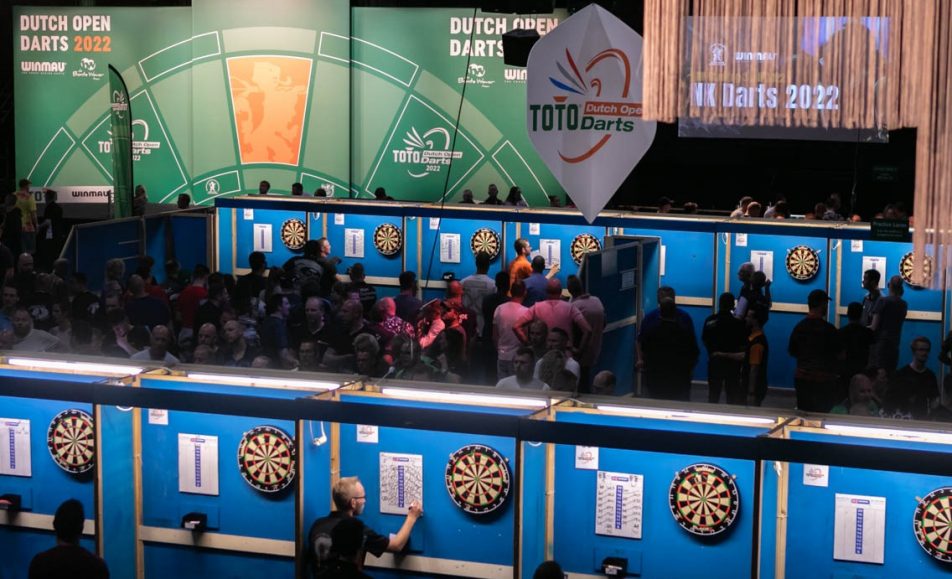 TOTO Dutch Open Darts 2023 edition will be organized from Friday 27 to 29 January 2023. Registration will open on 1 October 2022.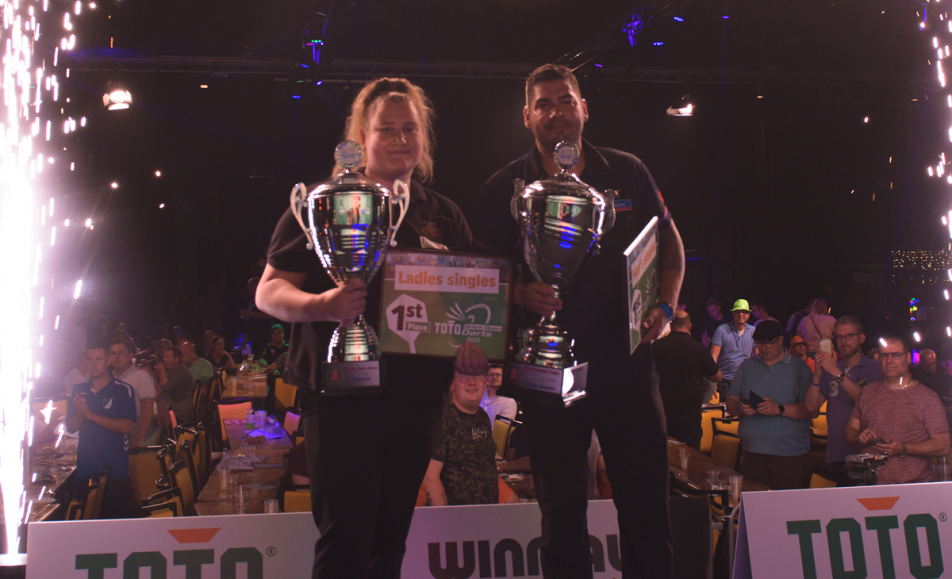 Jelle Klaasen claimed the title of the men's singles tournament at the Dutch Open Darts. In the final, the Dutchman beat Mark Barilli by 3-0 in sets and put his name on the Jilles Vermaat trophy. He succeeds Ross Montgomery, who won the last edition of the Dutch Open in 2020. It's the first Dutch Open-victory for Klaasen. Earlier, he won the BDO World Championships in 2006.