Registration for the TOTO Dutch Open Darts 2021 is open. This unique darts event will take place from Friday 3th until Sunday 5th of September in the Bonte Wever in Assen. The TOTO Dutch Open Darts is by far the largest darts party in the world, and the only platinum ranked open tournament by the World Darts Federation.
Of course we are all relieved to be able to enjoy festivals, concerts and sporting events again. So a tournament like the Dutch Open Darts can currently be held again in September. So grab your darts, start training and maybe you'll be on the big stage of the TOTO Dutch Open Darts in De Bonte Wever in front of thousands of dart fans with the cup above your head. Anyone from amateur to professional can participate. So you too!
You can register for the usual categories. However, this year for the first time we will also have a Dutch Open Darts Paradarts Pairs tournament on Friday and two Paradarts Singles tournaments on Saturday. One for the standing players and one for wheelchairs.
Register:
Click here to register directly. You can register until August 15th, 2021.
Tickets:
Don't want to participate but want to come and watch? Order your entrance tickets in advance by clicking here.
Corona/Covid-19:
It remains uncertain whether the government will impose additional requirements on participants and/or visitors to the Dutch Open Darts in September 2021, in regards to Coronavirus. The organization reserves the right to cancel the Dutch Open Darts 2021 at any time if the organization are unable to continue in a normal or appropriate manner due to Covid-19 measures.
As soon as there is more news about it, we will let you know immediately. If the Dutch Open Darts 2021 cannot take place due to Covid-19, the full registration fee and entrance ticket money will be refunded to the person who has booked.
At the moment we assume that we can greet you all again on September 3, 4 and 5, 2021 in De Bonte Wever in Assen.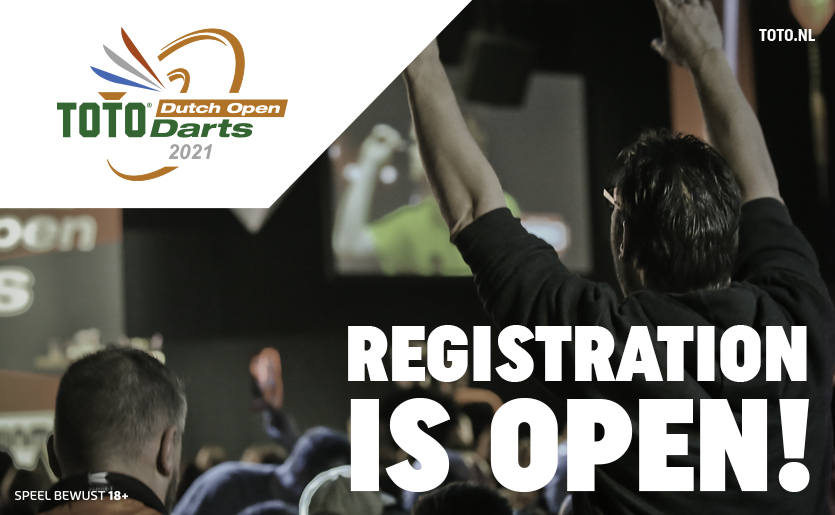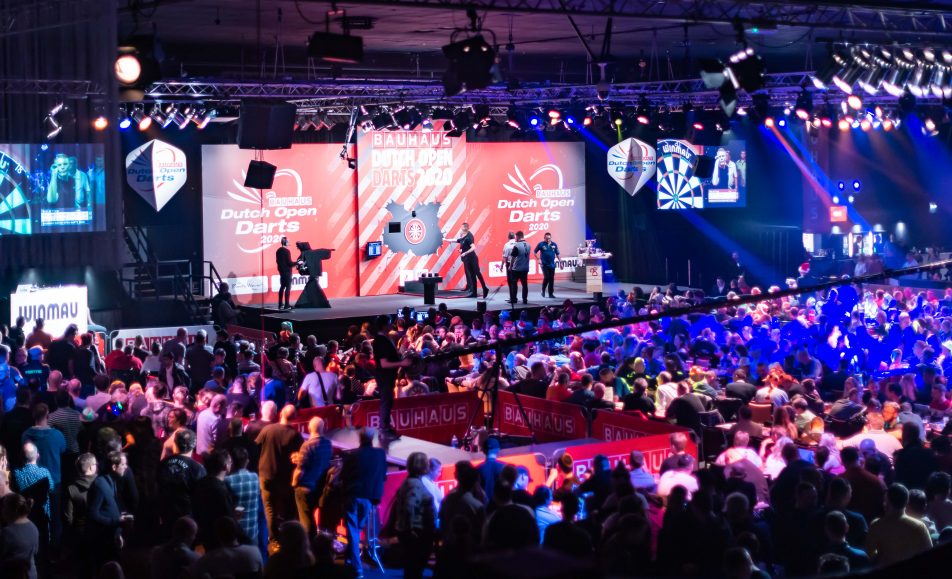 With pain in our hearts, we have decided not to let the Dutch Open Darts take place on September 3, 4 and 5, 2021. Due to the new measures, we have ended up in a difficult and unclear situation.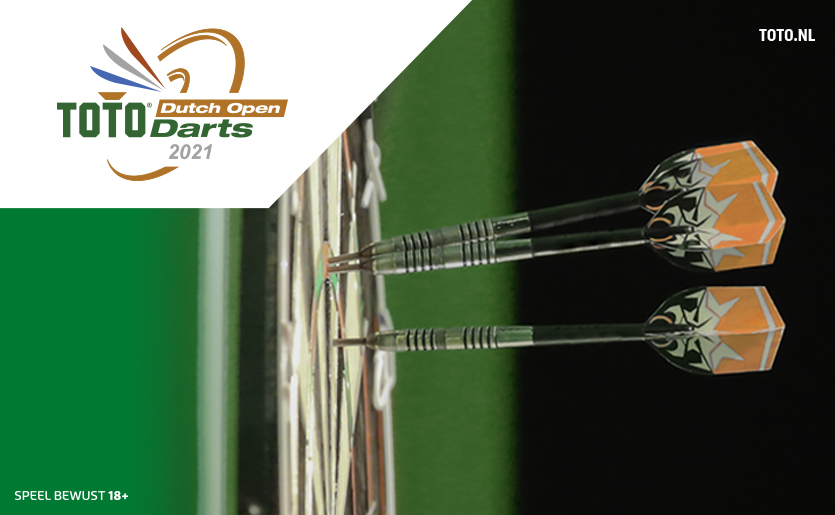 TOTO is the new main sponsor and namesake of the Dutch Open Darts. The TOTO Dutch Open Darts, the largest darts tournament in the world, will take place on 3, 4 and 5 September 2021 in Assen.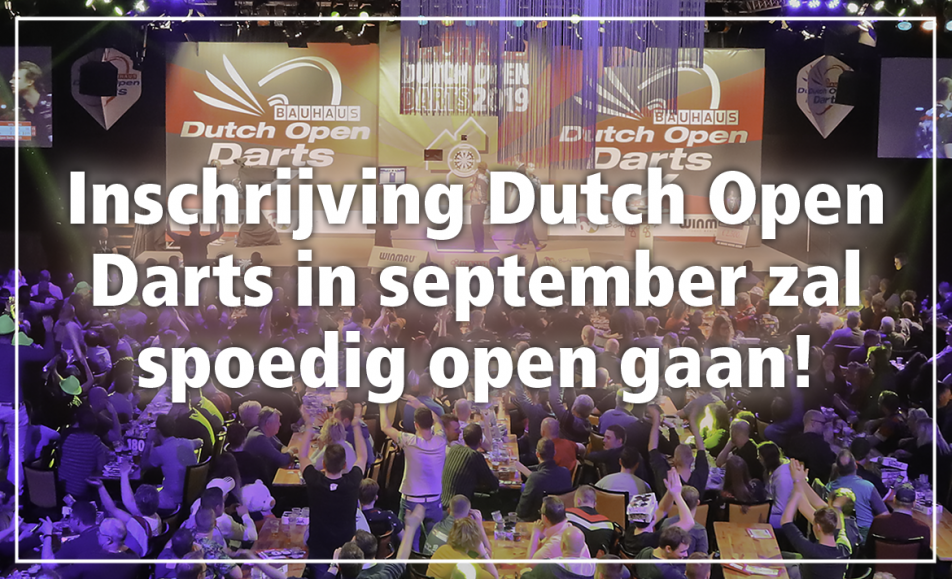 Due to the encouraging developments around the corona crisis and based on current information from the government, the NDB has decided to open the registration for the Dutch Open Darts 2021 within the next few weeks.