At the moment the final preparations for the TOTO Dutch Open Darts 2022 are in full swing and the build-up has started in the Bonte Wever in Assen. This wonderful event will take place from 26 to 29 January and we can once again welcome thousands of darts players for a weekend full of darts, party and fun.
Number of participants:
There will be considerably more registrations in the coming edition than in the June edition of 2022. We have a total of more than 5100 registrations.
| | |
| --- | --- |
| Men Singles | 2693 |
| Men Pairs | 1332 |
| Men Warming up | 441 |
| | |
| Women Singles | 278 |
| Women Pairs | 144 |
| Women Warming up | 51 |
| | |
| Boys (up to and including 17 years old | 92 |
| Girls (up to and including 17 years old) | 17 |
| Boys (under 14 years old) | 26 |
| | |
| Paradarts Singles Standing | 36 |
| Paradarts Singles Wheelchair | 20 |
| Paradarts Pairs | 13 |
Draw:
Click here to go directly to the draw of the TOTO Dutch Open Darts 2023. The player card(s) for participation in the TOTO Dutch Open Darts 2023 will be sent to the main booker on Friday January 20th or Saturday January 21st. If you have not received anything, please check your junk mail first. If it turns out that the e-mail with player cards is not included, please contact us at: dutchopen@ndbdarts.nl
Follow the TOTO Dutch Open Darts LIVE:
The TOTO Dutch Open Darts 2023 can be followed LIVE every day via the YouTube channel of the NDB. The most beautiful matches are played on the TV lanes and we will stream them live. The spectacular stage program can be seen LIVE on Sunday from 2 p.m. on our stream all day long, and from 5 p.m. LIVE on Dutch national television! All matches on the TV lanes are played on DartConnect and can therefore be followed LIVE. In addition, we also play all women's matches (singles and pairs), all youth matches and the last 128 men's matches on Sunday on DartConnect. We aim to play all men's matches on DartConnect next year. Unfortunately, this is technically and practically not yet possible.
More information:
If you are looking for more information, please look under the tournament menu, all information can be found there.
Have you not registered yet, but do you want to come and visit the event? You can! Tickets are available here but are also sold at the door of the Bonte Wever. For just €9.00 you can be there on the final day, which can be seen live on TV as well. So don't wait any longer and buy your ticket! With a players card you also have FREE access to the stage program on Sunday.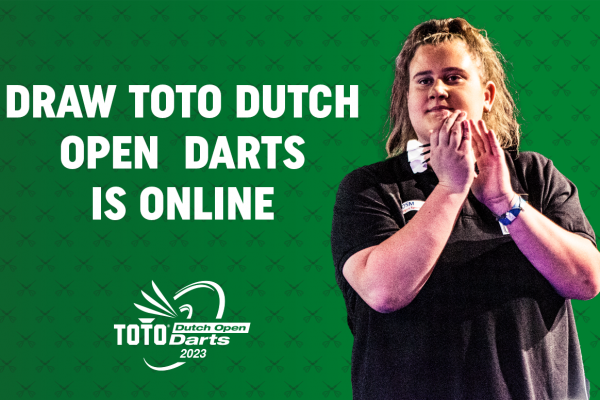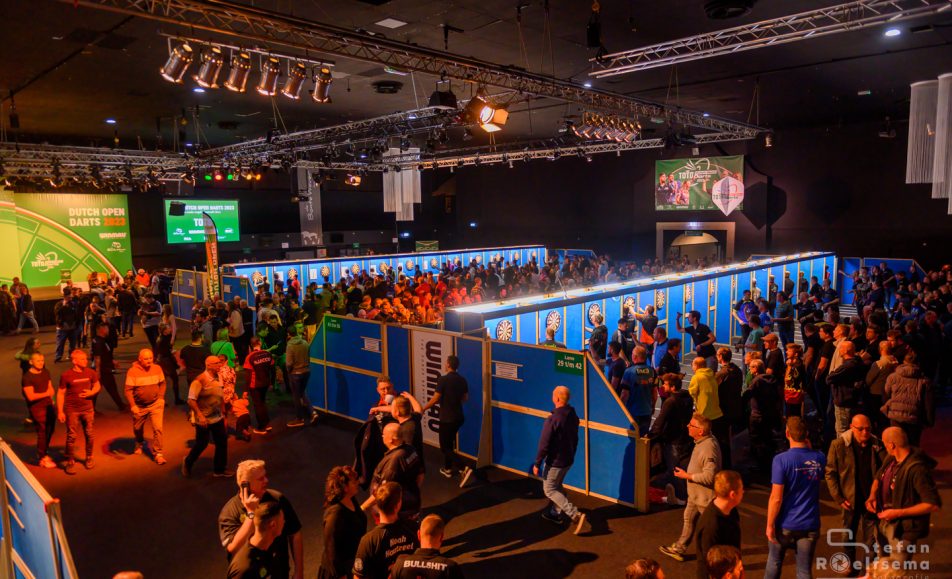 The TOTO Dutch Open Darts will be organised in De Bonte Wever for the coming three years. It is the largest and most enjoyable darts tournament in the world, where everyone, from amateur to professional, can participate.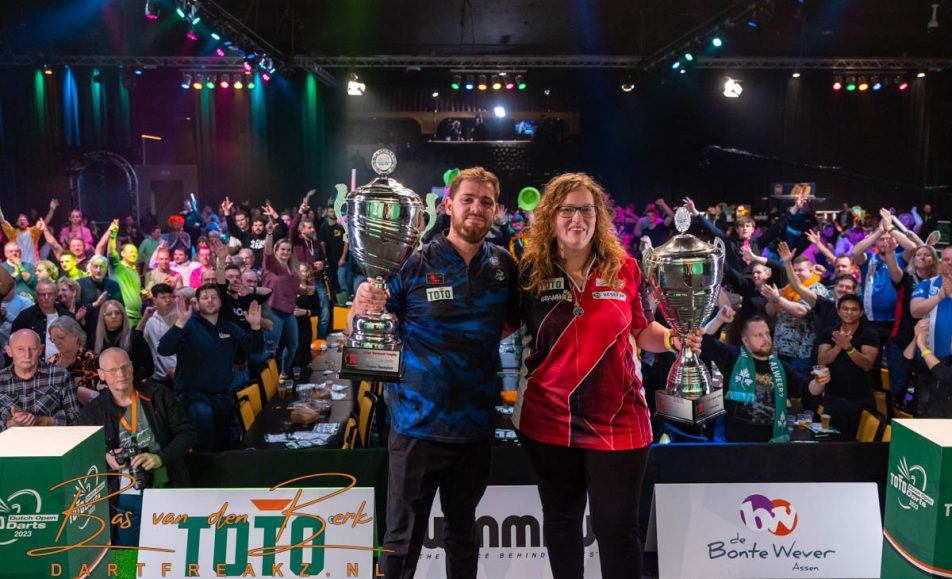 The TOTO Dutch Open Darts has two new champions. Berry van Peer was too strong for Andy Baetens in the men's tournament (3-1 in sets), while Aileen de Graaf dealt with Beau Greaves in the women's final (5-2 in legs).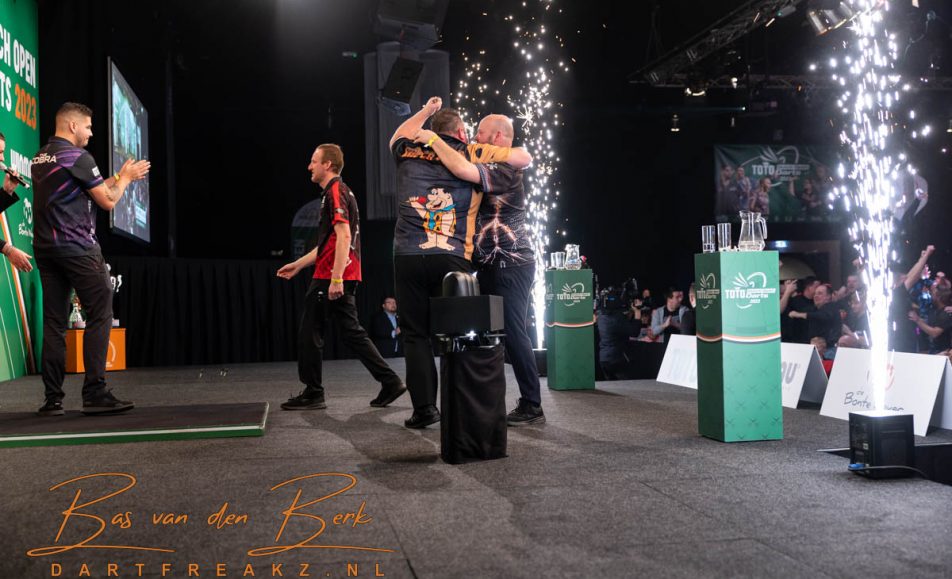 Christian Kist and Michael Stoeten have won the men's pairs tournament. In a thrilling final, the duo beat Jelle Klaasen and Chris Landman: 5-4.