Just like in the 2022 edition, the Dutch duo of van der Hoorn and Ruiter reached the final of the pair's darts tournament. This year they lost the final with 4-2 to the German pair Huesmann and Bohnhorst.
Until the final, Huesmann and Bohnhorst had not lost a leg. But Cliff Ruiter and Pascal van der Hoorn showed why they were in the final. It was a great match which went on a high level right up to 3-2. Although Ruiter and van der Hoorn almost made it 3-3, it was Huesmann and Bohnhorst who checked the match and the title of  TOTO Dutch Open Darts 2023 paradarts pairs  champion for a year.
On Saturday, the individual's darts tournament will be played. The paradarts are divided into two categories, standing and wheelchair. For the complete program click here.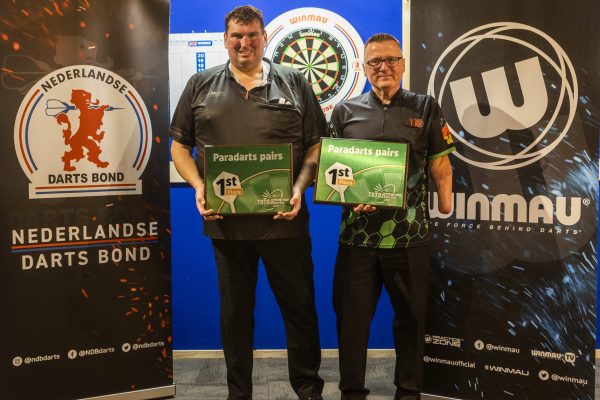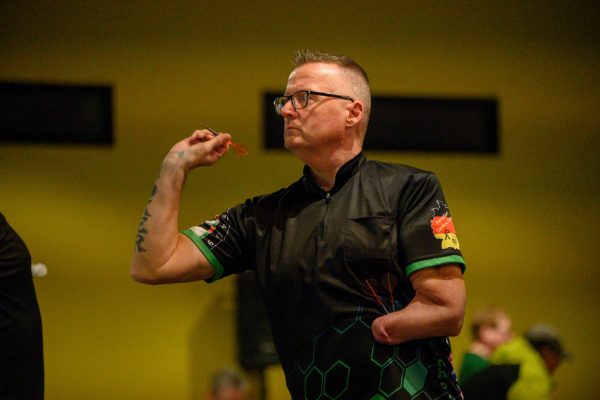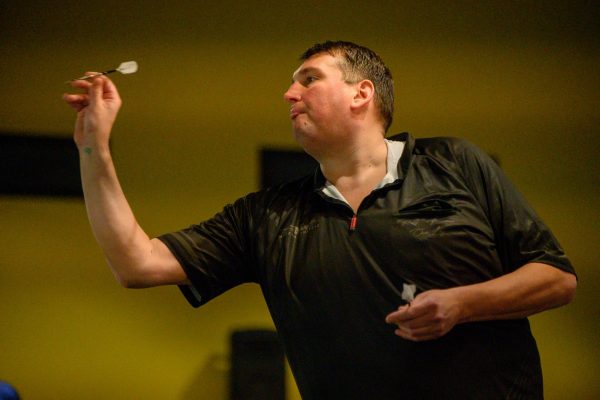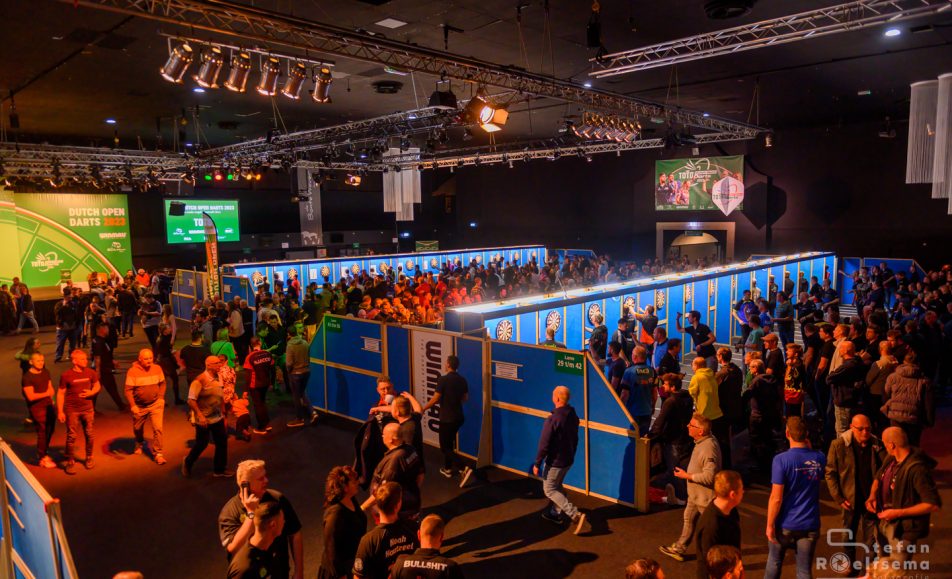 The TOTO Dutch Open Darts will be organised in De Bonte Wever for the coming three years. It is the largest and most enjoyable darts tournament in the world, where everyone, from amateur to professional, can participate.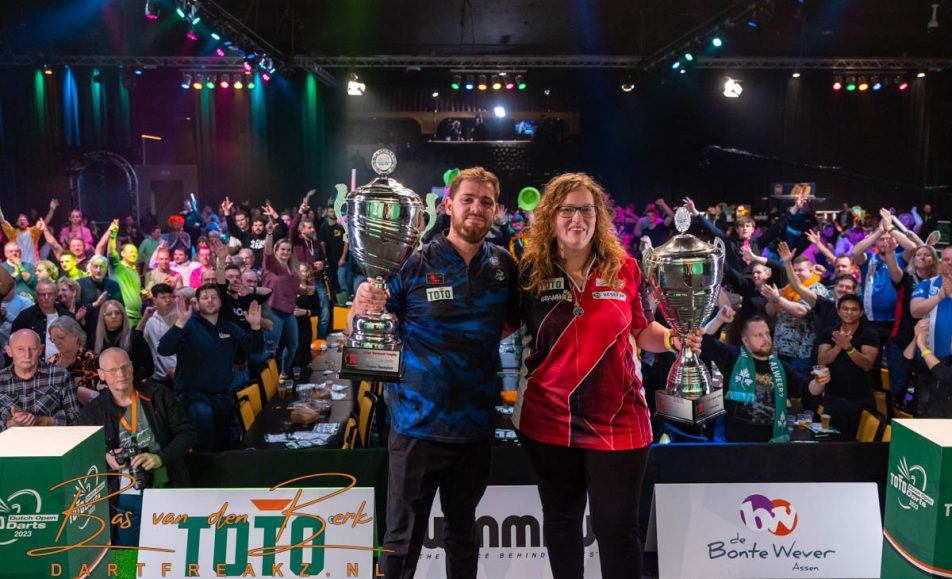 The TOTO Dutch Open Darts has two new champions. Berry van Peer was too strong for Andy Baetens in the men's tournament (3-1 in sets), while Aileen de Graaf dealt with Beau Greaves in the women's final (5-2 in legs).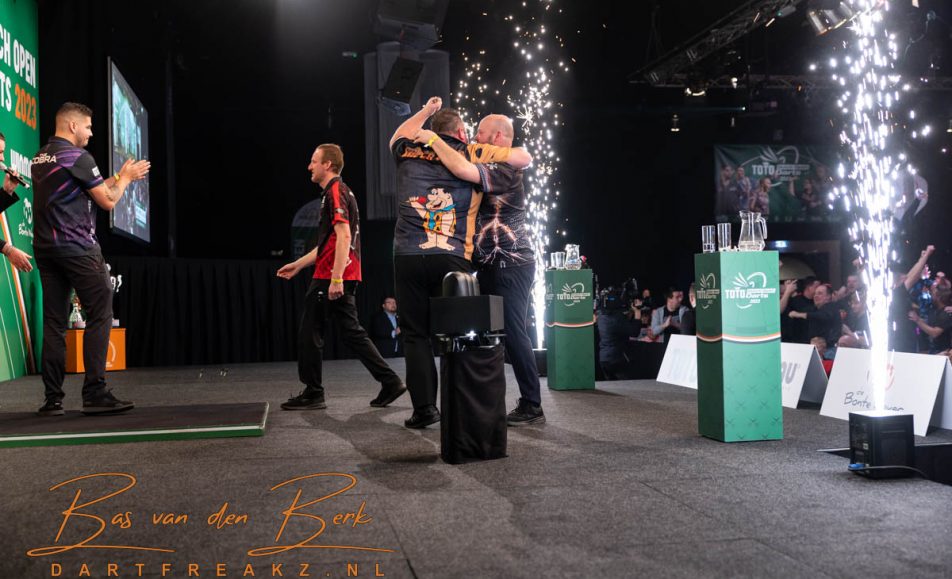 Christian Kist and Michael Stoeten have won the men's pairs tournament. In a thrilling final, the duo beat Jelle Klaasen and Chris Landman: 5-4.