The winners of the last two Dutch Open editions, Beau Greaves and Aileen de Graaf, will battle for the ladies' title of the 2023 Dutch Open Darts on Sunday. The two were too strong for Rhian o'Sullivan and Noa-Lynn van Leuven respectively in the semi-finals.
Greaves fought her way to the semi-finals via Anoushka Louwes, Ria Niemeijer, Caitlin Klein, Joyce Schuurman, Adriana van Wijgerden and Aletta Wajer. In that semi-final, o'Sullivan drove her to the limit: via a decisive leg, Greaves clinched a final ticket.
For De Graaf, the route to the semi-finals consisted of Laura Soehngen, Joëlle Huijbregts, Sabrina Jongenotter, Shannon Mos, Sharona Veld and Shana van Nieuwenhoven. De Graaf in the semi-final convincing compatriot Van Leuven. It finished 4-0.
129 men to final day
There are still 129 players in the race for the men's title, including reigning champion Jelle Klaasen. On Sunday, they will decide who can call himself the new Dutch Open men's champion.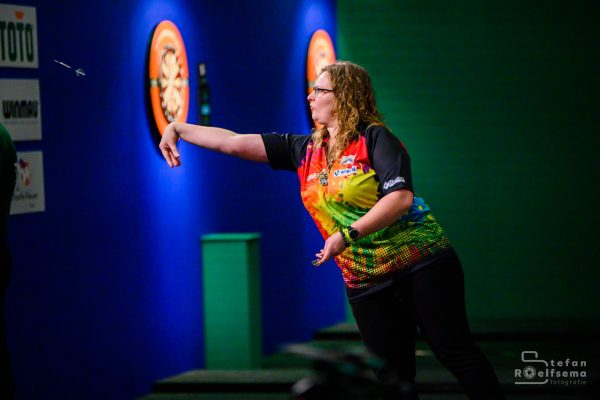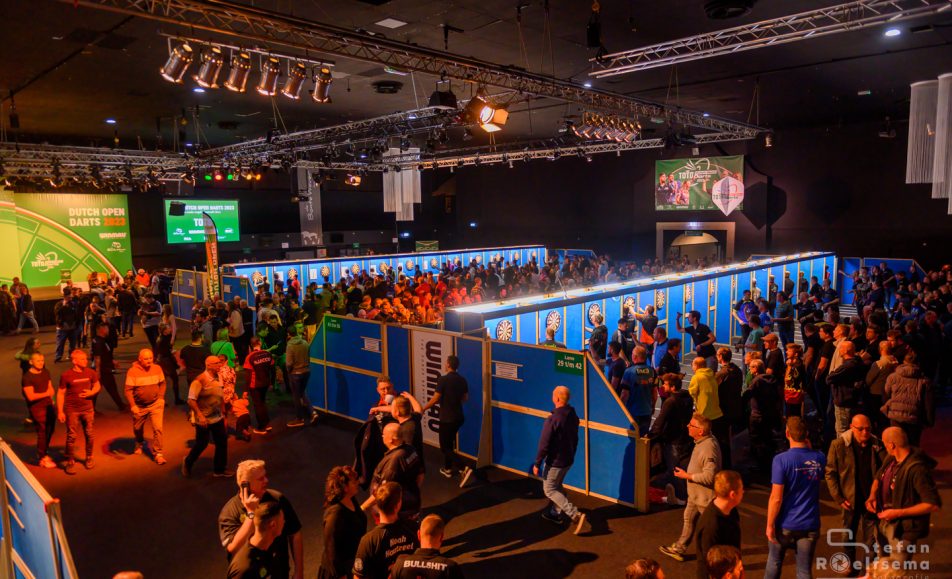 The TOTO Dutch Open Darts will be organised in De Bonte Wever for the coming three years. It is the largest and most enjoyable darts tournament in the world, where everyone, from amateur to professional, can participate.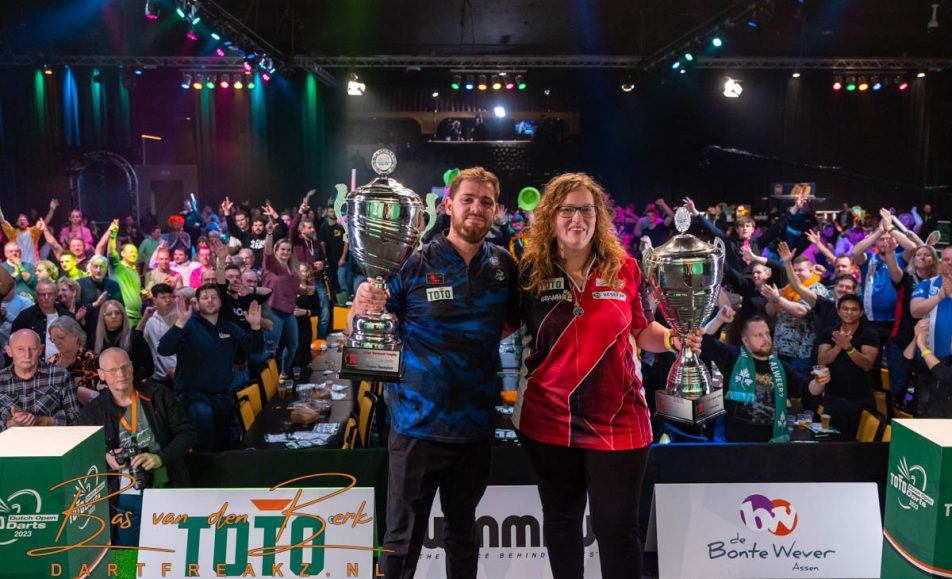 The TOTO Dutch Open Darts has two new champions. Berry van Peer was too strong for Andy Baetens in the men's tournament (3-1 in sets), while Aileen de Graaf dealt with Beau Greaves in the women's final (5-2 in legs).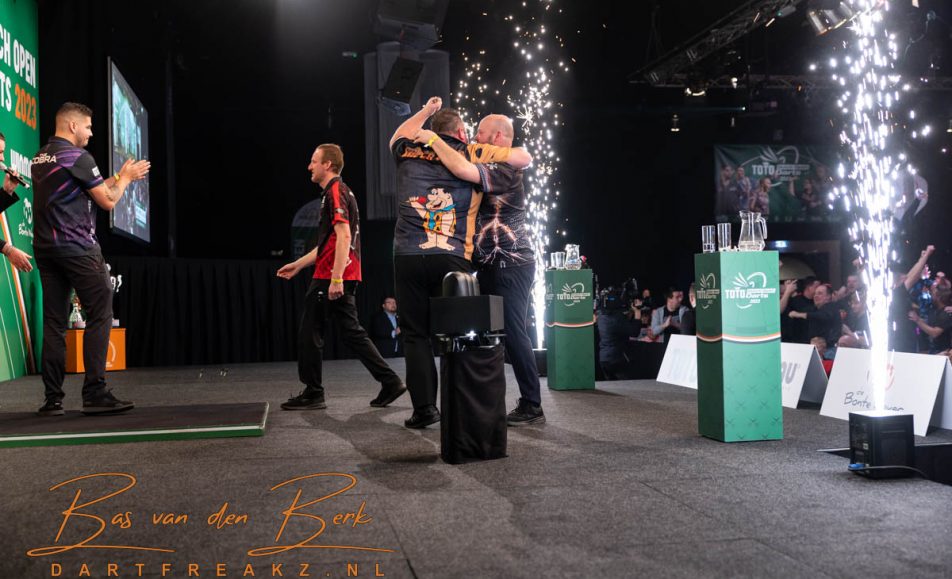 Christian Kist and Michael Stoeten have won the men's pairs tournament. In a thrilling final, the duo beat Jelle Klaasen and Chris Landman: 5-4.