Of course we already knew that the BAUHAUS Dutch Open Darts is popular. But it is fantastic to see that thousands of people are coming to De Bonte Wever in Assen to participate. We have seen an increase in the seniors category for years. This year too, despite the news that we are no longer BDO ranked, we are seeing an increase in both the men's singles, the men's pairs and the women's pairs. Only with the ladies singles do we have 11 participants less than last year.
Men's Singles: 3373 (2019: 3357)
Men's Pairs: 1635 (2019: 1585)
Ladies Singles: 356 (2019: 367)
Ladies pairs: 196 (2019: 191)
We also recognise that paradarts is on the rise. But we also see that very clearly in the entries for the Dutch Open Darts. In 2018 we had a total of 32 participants, this was 44 in 2019 and that has now almost doubled to no fewer than 82 participants in the Dutch Open paradarts tournament on Saturday.
Paradarts: 82 (2019: 44)
The youth numbers are slightly down on last year. However, this is something we see at many international tournaments. So there is work to be done.
Girls: 31 (2019: 43)
Boys (under 14): 31 (2019: 56)
Boys (14-18): 152 (2019: 214)
This shows that we have in total one registration less than last year. Again a great result!
Total: 5856 (2019: 5857)
CHECK YOUR REGISTRATION:
Click here to check your registration. To search for yourself, type your last name (or your first name) in the search box. Note: This list is subject to errors. For any amendments or questions, please email: dutchopen@ndbdarts.nl.
In the week before the Dutch Open Darts, the draw will be online and the players cards will be sent by email.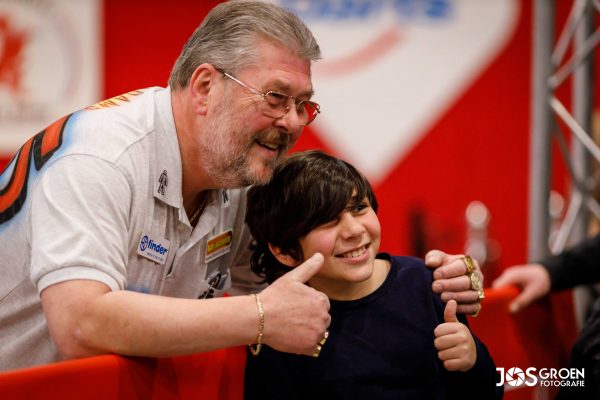 Foto: Jos Groen Fotografie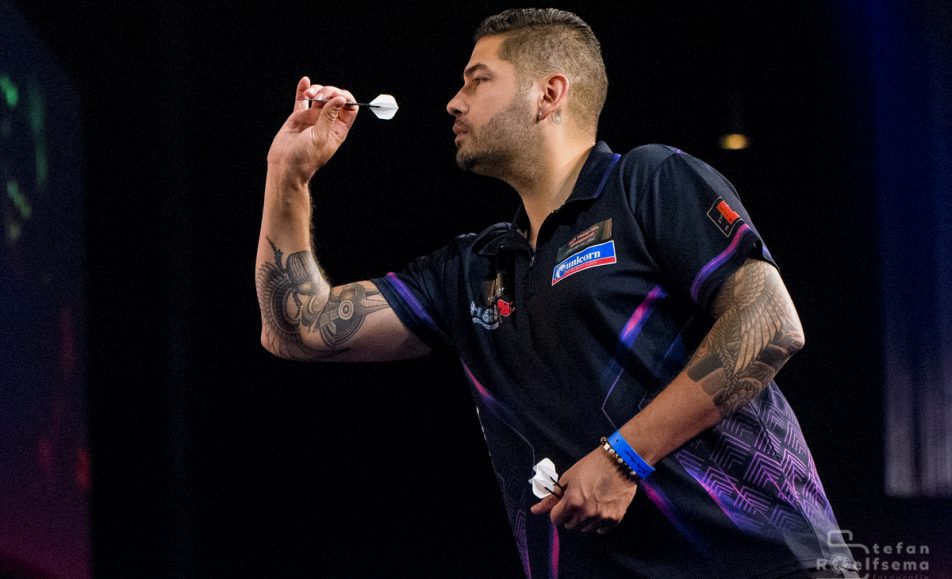 Registration for the TOTO Dutch Open Darts 2023 is open. This unique darts event will take place from 26-29 January in the Bonte Wever in Assen. The TOTO Dutch Open Darts is by far the largest darts party in the world, that you should not miss!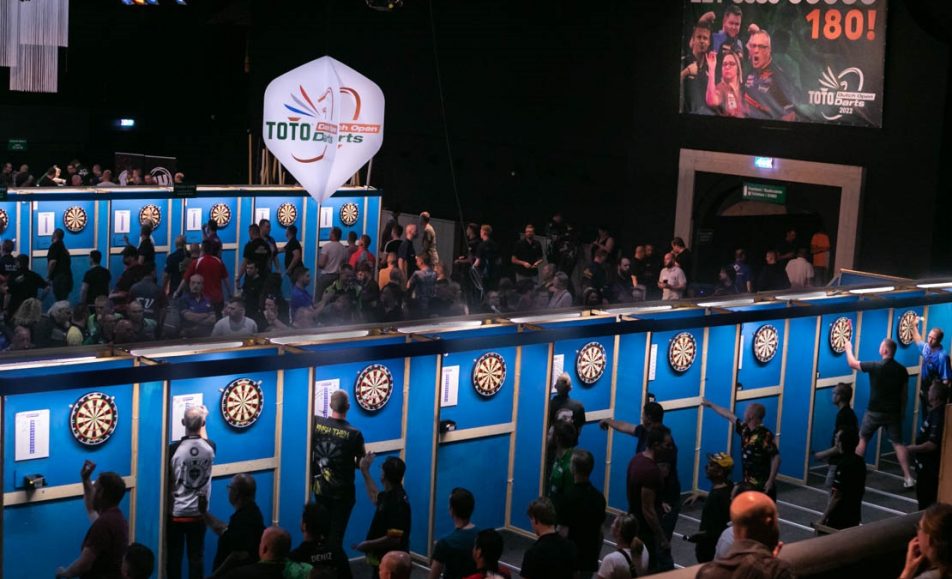 There is great news for all TOTO Dutch Open Darts fans. The TOTO Dutch Open Darts 2023 starts on Thursday 26 January with a warm-up tournament. So in addition to the regular pairs and singles tournament there will be an extra singles tournament for men and women.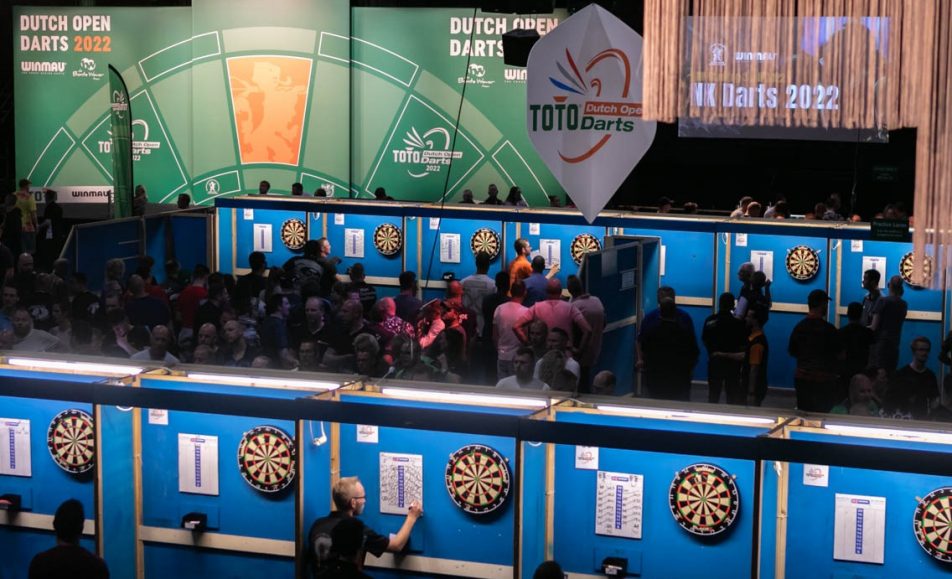 TOTO Dutch Open Darts 2023 edition will be organized from Friday 27 to 29 January 2023. Registration will open on 1 October 2022.