Due to the encouraging developments around the corona crisis and based on current information from the government, the NDB has decided to open the registration for the Dutch Open Darts 2021 within the next few weeks.
Of course, this remains subject to any new government restrictions in the coming months and that the covid situation continues to improve. We will soon announce a more extensive news item about the Dutch Open Darts. For now, make sure that you put September 3, 4 and 5 in your diary!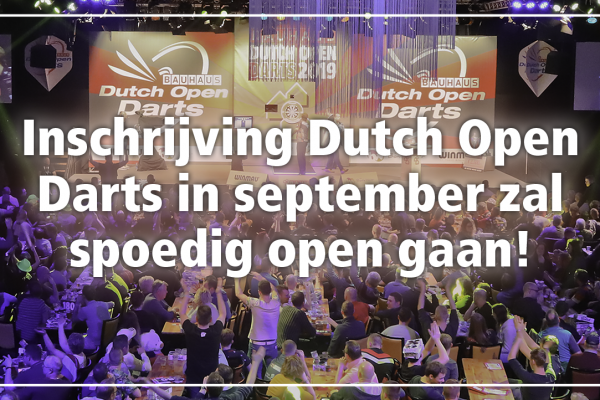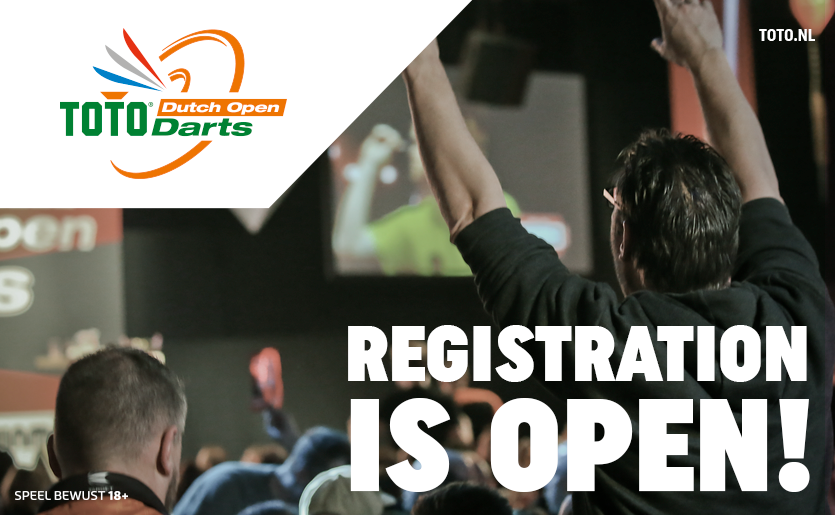 De inschrijving voor de TOTO Dutch Open Darts 2022 is open. Dit unieke dartsevenement vindt plaats van vrijdag 4 t/m zondag 6 september in de Bonte Wever te Assen.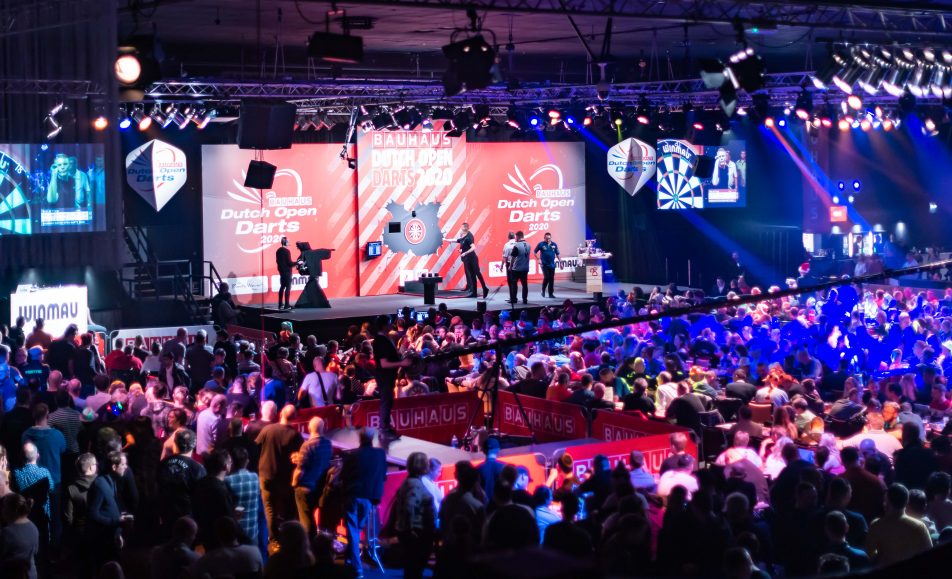 With pain in our hearts, we have decided not to let the Dutch Open Darts take place on September 3, 4 and 5, 2021. Due to the new measures, we have ended up in a difficult and unclear situation.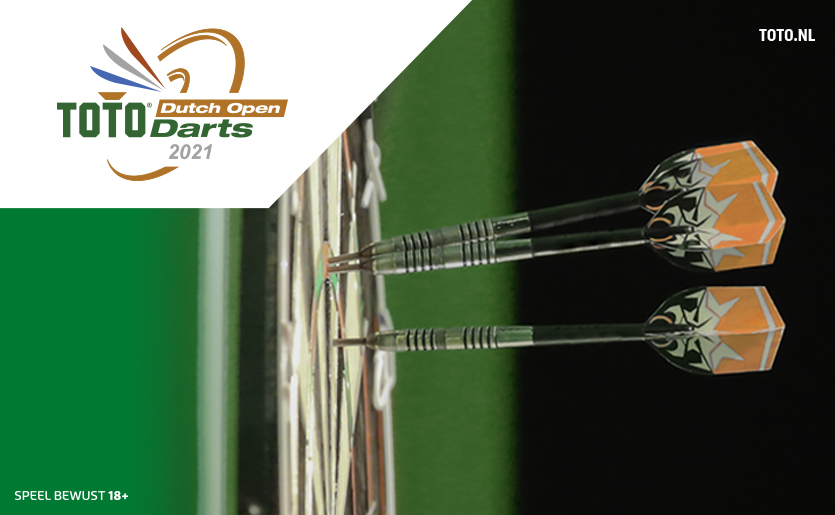 TOTO is the new main sponsor and namesake of the Dutch Open Darts. The TOTO Dutch Open Darts, the largest darts tournament in the world, will take place on 3, 4 and 5 September 2021 in Assen.